Free EBook and Subscription
Hi There!
If you want to learn about gardening, you've come to the right place.

Carrots
Rich, earthy and crunchy, carrots in a variety of colours are a rewarding year round crop

Parsley
This delicious herb needs plenty of water, but rewards you with an almost continuous harvest once it's established
Cucumber
Cucumbers are mild and refreshing, a crunchy addition to salads or a cooling side to spicy dishes

Brussel Sprouts
Lavish these plants with attention and you will be rewarded with delicious mini cabbages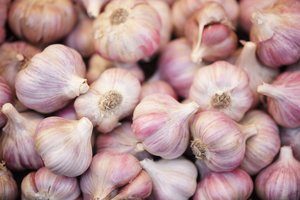 Garlic
Pungent garlic bulbs are an essential ingredient in many cuisines, well worth nine months wait!
Strawberries
So much more flavoursome than supermarket varieties, these berries will hit your sweet spot

Cauliflower
A delectable brassica, cauliflower is extremely versatile raw or cooked or even instead of rice!

Butternut squash
Deliciously nutty with deep orange flesh, this versatile veggie tastes like summer
SEE ALL