Free EBook and Subscription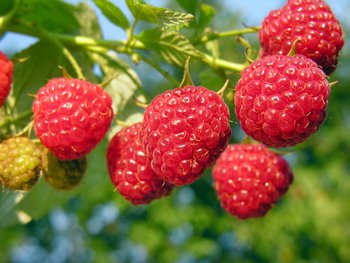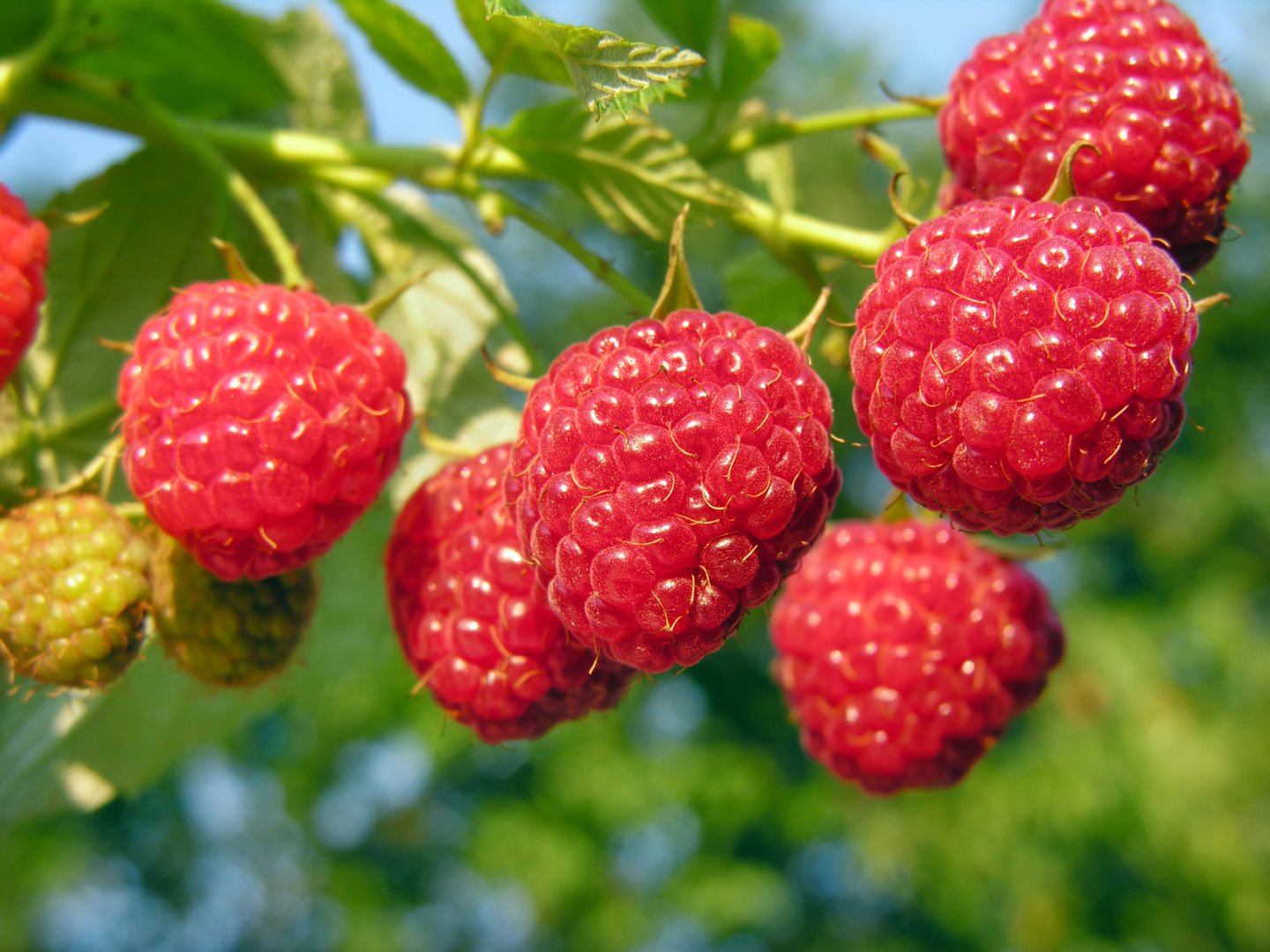 Growing Raspberries in Victoria
What else can I grow right now?
Introducing Raspberries
These delicious jubes can be tricky, but with the right approach will give you a bountiful, healthy harvest. If you plant a range of varieties you will have raspberries from late spring until early autumn. They are easy to grow and produce an abundant harvest for many years.
Classic Mistakes
Don't neglect your raspberry patch. Raspberries can grow like weeds, but need a fair amount of care to produce good fruit.
Sunlight
Grow in: Partial Shade - Full Sun
The ideal aspect allows each side of the plant to have sun, for even ripening; this is achieved by planting the rows from north to south. Raspberries do best in a sunny but protected spot; consider protection from the harsh afternoon sun with a shady tree, or a fence.
Soil Preparation
Raspberries will be in the same spot for many years, so put some extra effort into preparing the soil. If possible, start the year prior to planting. Lay sheep or cow manure, Glowinski recommends 2kg per square meter, then plant a green manure in the winter and dig in in the the spring. Mulch well to avoid weeds. If you don't have time, lay the manure at least one month prior in late spring. Raspberries prefer a neutral soil; use a pH testing kit to check the soil is between 6-6.5. If the soil is too alkaline, which it likely is in Victoria, consider using some poultry manure, because it is also high in nitrogen which stimulates plant growth. Raspberries need at least 15cm of top soil, consider building the soil up with manure and compost if yours is insufficient.
Your chosen area will need a barrier of some kind in the soil, a concrete or steel edge works best, or perhaps a railway sleeper, to prevent the stalks from invading the rest of your garden or the nature strip. Consider some kind of protection from wind, such as planting beside a fence or in a protected spot- hot winds in late summer can affect fruiting, and chronic wind stress caused the plants to produce extra foliage and unproductive canes. Consider also a shade cloth to protect the plants in the hot summer.
Planting
Plant seedlings: April-June
Plant bare rooted plants in autumn.
Plant deep, and cut the remaining cane to 20cm above the ground. This "handle" has no value and can be removed at the base when new canes begin growing.
Plant your raspberries in rows, plants 30cm apart, with each row a meter to 1.5 meters apart. Get your supports in place before you plant your canes. As they grow, train them onto your supports.
You will need a trellis or support of some kind. Opinions, of course, differ about which delivers the highest yields and best tasting fruits. Our favourite experts suggest several alternatives:
OPTION 1 The Trellis. Sink wooden posts or star pickets into the ground, with wires at top and bottom. Attach canes individually, or tie them together in groups of four or five and attach to the trellis; the tops of the canes can be wound around the top wire.
OPTION 2 Self Supporting. The canes can be grouped together in a clump and tied at the middle, leaving a self supporting vase shape. You can also weave the canes together so they are completely self supporting.
Chilling time is required for raspberries to generate fruit; this depends on the variety but is between 800 and 1700 hours, at between 0 and 7 degrees. In warmer areas or to plant in a microclimate, consider a primocane or everbearer variety as they will have better yields with less chill time.
Propagation
New canes will spring up as "root suckers" and can be utilised there, or dug up and relocated. The lifespan of home garden varieties is given as between 5 and 7 years; cuttings and suckers from plants of this age are likely contaminated with viral illnesses and new plants should be utilised instead.
Care
While the canes are growing, they need to regularly be tied into supports and once fruit sets, it'll need to be protected from birds.
Prune summer bearers in late autumn, cutting back canes that have fruited. You can also treat everbearers in this way, or cut them back completely at the end of the season for one bountiful crop.
Watering
Water regularly, especially during the warm summer months; in milder months a regular water with good mulch should be sufficient, but during hotter times a deep watering once or twice a week is recommended. Try to keep the canes dry. Raspberries hate wet feet and are susceptible to root rot, so ensure soil is free draining and take care not to over water; trickle irrigation under a lucerne mulch is a great option.
Feeding
After you have pruned the canes in winter, feed with manure and compost and apply a straw mulch to keep moisture in and weeds out. Feed throughout the year with seaweed fertiliser.
Mulching
Mulch well to keep shallow roots cool in the hot summer months. Use straw mulches, to keep plants cool and weeds at bay.
Harvesting
Harvest: December-April
Harvest when the fruit are ripe, juicy and brightly coloured. They should be soft, but still firm enough to pick without breaking, about 25-30 days after flowering. If you plant a variety of cultivars, you will have fruit from December to April. Fruit can be picked once pink, depending on your preference; dark and soft fruits must be eaten straight from the plant. Avoid harvesting in wet or damp conditions, as this affects fruit quality.